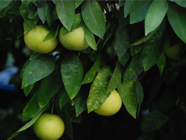 Long considered a production driven company, McMillan has pioneered farming techniques that have improved production yields and operational efficiencies. We have taken a leadership role in dealing with specific industry issues by way of involvement with commodity boards, commissions, growers' associations and water district boards.
WE PROVIDE A VARIETY OF
ON-SITE MAINTENANCE SERVICES FOR
CUSTOM CONTRACT GROVE MAINTENANCE
GROVE LEASING
PROPERTY EVALUATION/STRATEGIC PLANNING
HARVESTING/HARVEST MANAGEMENT
IRRIGATION
FERTILIZATION
WEED CONTROL
PRUNING AND SUCKERING
PEST MONITORING AND CONTROL
RODENT CONTROL
ROOT AND ROT MONITORING/CONTROL
Custom contract grove maintenance
Custom contract grove maintenance programs have been developed to meet the needs of specific property and ownership situations.
A grove leasing program has been developed to meet the needs of those property owners who want limited involvement with the agricultural operations on their properties.
Property evaluation/strategic planning
We are available to assist prospective buyers in the evaluation of agricultural properties they are considering for purchase. We also assist existing clients in the strategic planning process involving their properties.
Harvesting and harvest management
Harvesting personnel, equipment, harvesting management strategies and coordination are also a component of our program.
In addition, on several occasions McMillan executives have served as court appointed receivers to oversee the proper management of large properties during protracted foreclosure proceedings. We are heavily insured in terms of liability and workmen's compensation coverage. We comply with all state pesticide regulations.
All McMillan irrigators are well trained and supervised by Chuck Bandy, Gary McMillan or Joe Bloodworth. We utilize C.I.M.I.S. information, tensiometers, university guidelines and soil probes to determine our irrigation scheduling. We read the water meters on a weekly basis and track usage for each property.
Our fertilization program utilizes both liquid and dry material applications. When possible, we inject liquid materials as a means of saving dollars. The types and quanities used are determined by an annual leaf analysis. Foliar sprays are utilized when practical.
All McMillan groves are maintained in a clean culture condition. We utilize both pre and post emergence herbicides throughout the year to achieve total weed control.
Avocado pruning is typically limited to dead wood removal and removal of any foliage that impedes sprinkler function. However, we often encourage growers to stump or prune or stump sections of their groves each year on a project type basis.
Insect and Pest Monitoring
We employ independent entomologists to inspect individual blocks and maintain population counts on a variety of avocado & citrus pests. All treatment strategies are made by Chuck Bandy, Gary McMillan and Joe Bloodworth.
Bait stations and poisions are used to control squirrel and gopher populations on an on-going basis.
We have several on-going treatment sites with some encouraging results. We typically recommend a regimen of tree size reduction, irrigation reduction, and scheduled phosphorous acid applications.